Holistic & Conventional Medicine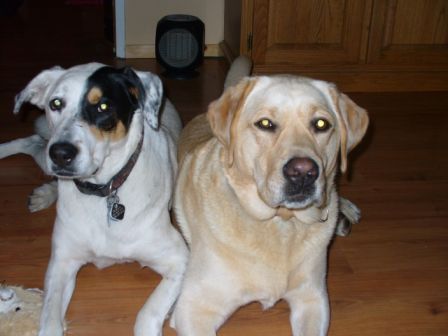 We are pleased to offer a full range of diagnostic and veterinary medical treatments for your pets.
Conventional or Western Medicine may be chosen as part of your pet's health care and it is often the integrated approach and blending of Eastern and Western modalities that yield the best results.
Laboratory testing such as blood, urine, fecal, tissue and skin tests can all be utilized to help guide individual treatment recommendations. Some of the tests can be performed at our in-house lab and yield same day results, others may be submitted to external Veterinary Labs and results are usually available in 24-48 hours. More in depth medical diagnostics such as radiographs and surgical procedures are available by referral to an appropriate facility.
Vaccinations have become a somewhat controversial subject in the last few years but they do have a place in preventive health care and there is no doubt that despite potential adverse effects they have saved many lives. They are a great way to establish baseline immunity in many patients but there is no single protocol that fits every patient. Each patient is assessed individually and vaccination titres (blood tests) can often be used to determine whether boosters are required.
If you wish to schedule an appointment or if you have any questions about veterinary care for your pet, please feel free to give us a call at (250) 586-2999. For your convenience we are open 11am - 3pm alternate Saturdays. We look forward to giving your pets the quality care and kindness they deserve.
A Dog's Last Will & Testament
Before humans die, they write their last will and testament, give their home and all they have to those they leave behind. If, with my paws, I could do the same, this is what I'd ask...

To a poor and lonely stray I'd give my happy home; my bowl and cozy bed, soft pillow and all my toys; the lap, which I loved so much; the hand that stroked my fur; and the sweet voice that spoke my name.

I'd will to the sad, scared shelter dog, the place I had in my human's loving heart, of which there seemed no bounds.

So, when I die, please do not say, "I will never have a pet again, for the loss and pain is more than I can stand."

Instead go find an unloved dog, one whose life has held no joy or hope, and give my place to him.
This is the only thing I can give...
The love I left behind.

- Author Unknown -