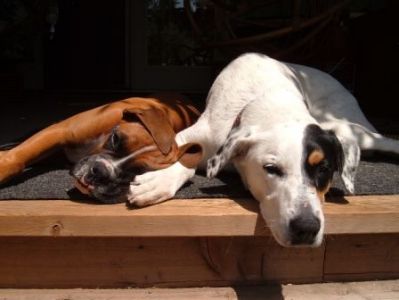 Seaside Veterinary Care offers a blend of Eastern and Western Medicine to maintain the health of your family pet. Our goal is to address each pet's individual needs and provide a treatment plan using a multi-modal approach.
We are pleased to be able to provide both Chinese and Western herbal therapies, Acupuncture, Rehabilitation Medicine, Nutritional Counseling and Traditional Western Medicine to help meet those needs.
We are located in scenic Errington, a short distance from some beautiful walks at Little Niagara Falls and Englishman River Falls. Parksville town centre is just a few minutes away by car.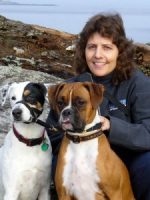 Seaside Veterinary Care is owned and operated by Dr. Charoul Lekx.
Dr. Lekx is a graduate of the Ontario Veterinary College and completed the IVAS certification course in 2002 when she began a more in depth journey into Chinese Medicine.
She is passionate about animals and Chinese Medicine and looks forward to welcoming you to her new location in January 2018.
Canine Rehabilitation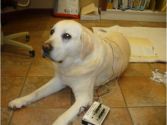 Dr. Lekx graduated from the Canine Rehabilitation Therapist (CCRT) certification program in 2013. Rehabilitation is provided in conjunction with a home exercise program, laser therapy, and acupuncture.
Currently Dr. Lekx resides in Nanoose Bay, BC with her husband and an assortment of "furry four legged" friends.
It came to me that every time I lose a dog they take a piece of my heart with them, and every new dog who comes into my life gifts me with a piece of their heart. If I live long enough, all the components of my heart will be dog, and I will become as generous and loving as they are.
- Anonymous -
"Dogs Naturally Magazine"