What to Expect with Holistic Medicine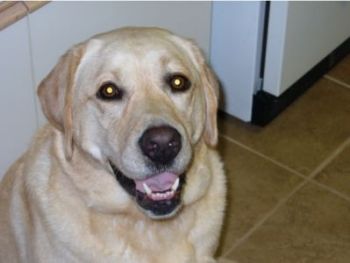 Holistic medicine allows us to treat the whole patient and not just the presenting problem.
The first appointment is usually booked for one hour at which time we will discuss all aspects of your pet's health. This includes discussion of nutrition, a physical exam and Acupuncture if warranted.
Herbs and/or supplements may be prescribed and we may institute some dietary changes.
Acupuncture treatments usually last 30-60 minutes and the frequency of treatments depends upon the condition.
You do not need a referral and we are happy to work closely with your family Veterinarian particularly if your pet is currently receiving conventional medication.
Case Report
| | |
| --- | --- |
| Before | After |
Oscar, a six week old Boxer puppy came to Dr. Lekx for euthanasia due to pain and hind end paresis.
He was treated with both conventional and alternative medicine and showed a remarkable response to regular acupuncture treatments.
Oscar became very healthy, bouncy and happy, with no hint of lameness.